66 total views
Homily for Wednesday of the 1st Wk of Lent, 01 Mar 2023, Lk 11:29-32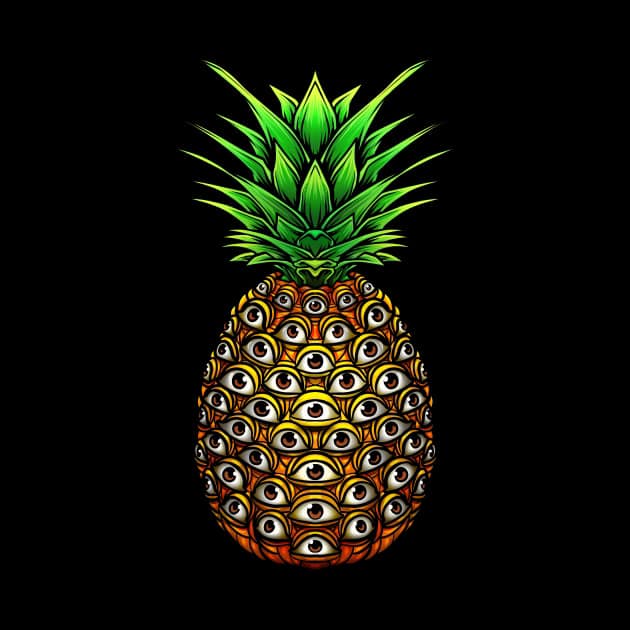 Once there was a little boy who pestered his mother each time he needed something and was too lazy to look for it himself. "Mom, where are my shoes?" "Mom, can you find my school bag?" "Mom, where are the crayons that I bought yesterday? I need them for my project."
The mother got so tired of her son's laziness, she forgot that an enchanted woman had earlier granted her the power of casting an irreversible spell on people through her words, whether in the form of a blessing or a curse. She said to her son, "May you grow a hundred eyes around your body so that you will not need to pester me each time you're looking for something."
The boy disappeared after that and the mother realized that her words may have come true. The following day, she came down to the garden and found among her vegetables a pineapple plant with a ripe fruit on it. When she harvested the fruit, she peeled off its skin with a knife, only to find a hundred little dots that looked like eyes peering at her.
Today's Gospel reminds me of that myth. Jesus is lamenting about the present generation. He says in Luke 11:29, "This generation is an evil generation; it seeks a sign, but no sign will be given it, except the sign of Jonah." All they needed to do was to look at Jesus and the works that he was doing. As he prophet Ezekiel once lamented about the people of Judah in Ezek 12:2 "…they have eyes to see, but do not see, and ears to hear but do not hear. They are such a rebellious house!"
There is another passage where Jesus said something in reply to the disciples whom John the Baptist had sent to ask if Jesus was indeed the one who was to come or if John had made a mistake, so that he could look for another. Jesus' answer in that passage was actually meant, not for John but for John's disciples. He said, "Go and tell John what YOU HEAR and WHAT YOU SEE." (Lk 7:22)
It was Jesus' way of telling them that he would understand why John would ask such a question. Having been in prison for some time, he had not had the opportunity to witness the works of Jesus, namely, "the blind see, the deaf hear, the lame walk, the dead are raised to life, the lepers are cleansed and the poor have the good news preached to them." (Lk 7:22)
These disciples had seen and heard the things that Jesus was doing. Did they ever report these to John? No. What they reported instead were intrigues about Jesus eating and drinking with tax-collectors and sinners. (Lk 7:24) It's like they looked at a doughnut and saw only the hole in the middle.
And what did Jesus mean when he said "no sign will be given them but the sign of Jonah?" (Lk 11:29) Jonah did not even give any sign. In fact he even rushed up his proclamation because he preferred to see them remain stubborn so that God's punishment would fall upon them. But to his great surprise, the people of Nineveh took his word, believed his message, fasted and repented of their sins, and God forgave them. (Jonah 3)
When we fail to see something that is already right there before our eyes, we have a saying in Tagalog that goes, "Kung ahas lang iyan, natuklaw ka na." (If that were a snake before you, you would have been bitten already.)
Today, let our prayer come from that famous line in Psalm 95: "Today if you hear the voice of the Lord, harden not your hearts."